Step-by-Step Rug Cleaning Process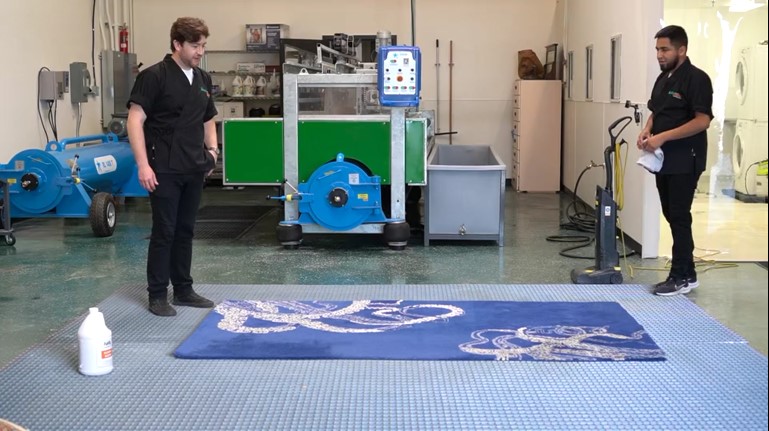 Determine the material of the rug, check for any damaged areas, address highly trafficked areas.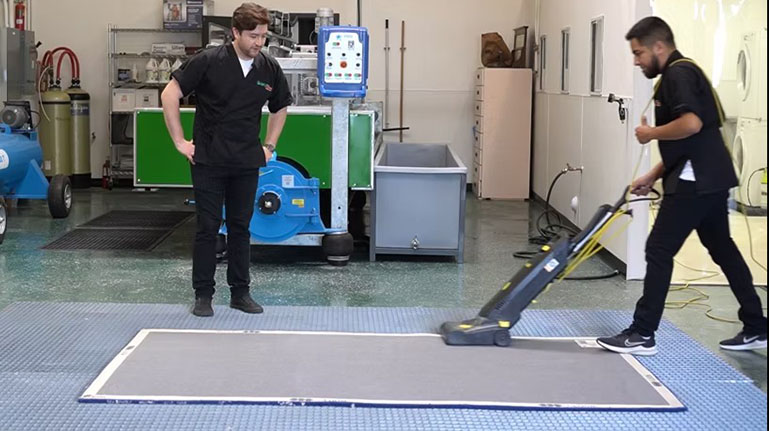 Remove as much dirt and debris from deep within the fibers as possible. A bit of enjoyment and interest to see what the rugs have been through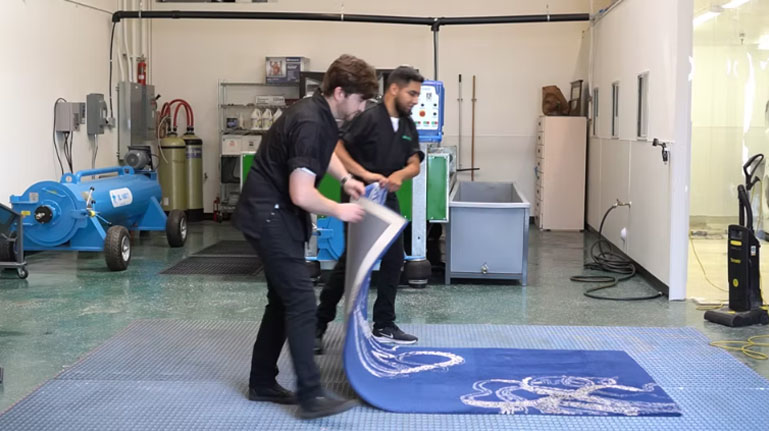 With our tub cleaned your rug is placed in an aroma infused bath with cleaning solution.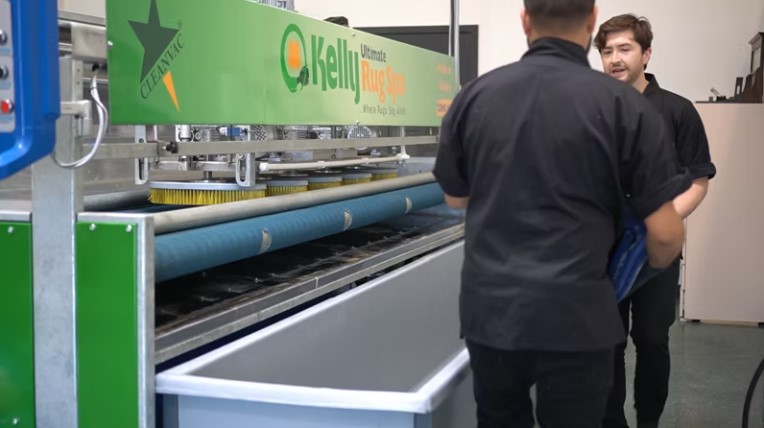 Spot cleaning troublesome areas and making sure that we aren't missing any details.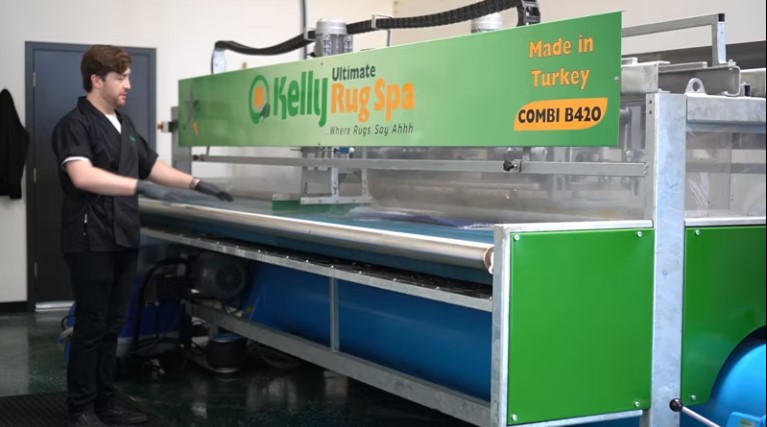 Your rug is transported in a cradle to its next step with the utmost care.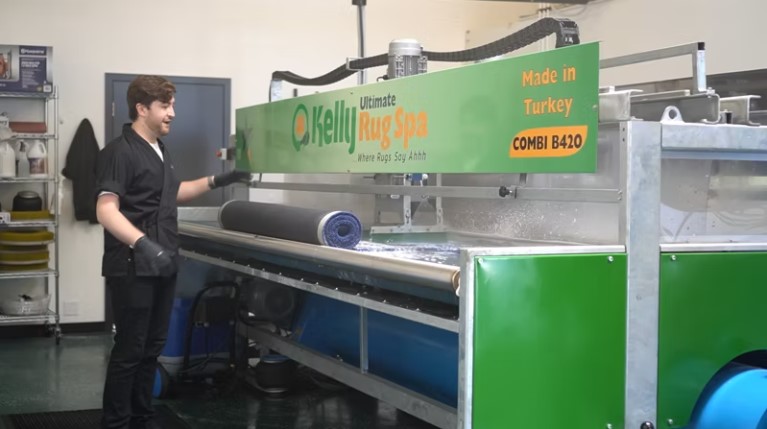 Our rug centrifuge is able remove the excess water & cleaning solution in just a matter of minutes.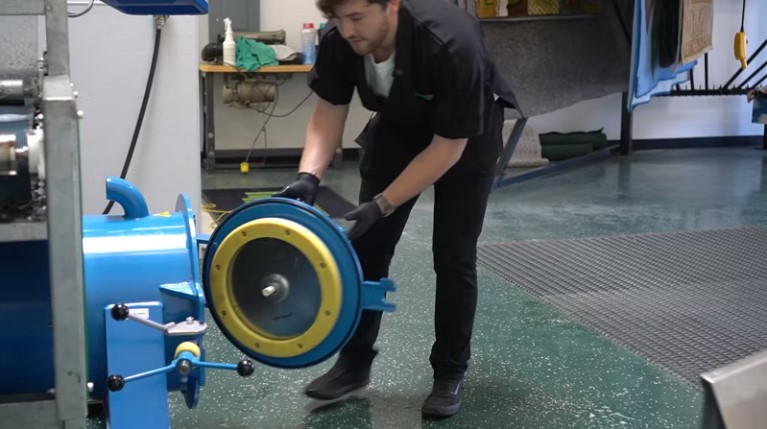 After removing the rug from the centrifuge, your rug is examined once more to see if we need to repeat the process or address anything further.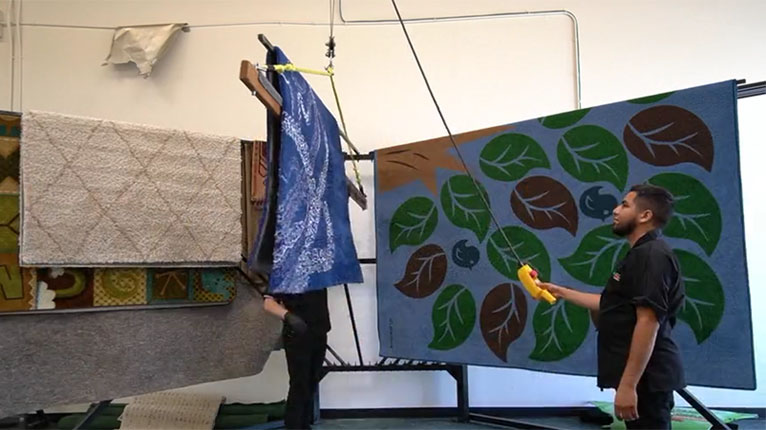 Once the final cleaning is complete, we hang your rug and place fans to aid in the final drying process.