Here in Ventura County, Rug Cleaning Ventura County services are in higher demand than ever before.
Rugs are the perfect accessory to bring a room to life. Rugs provide a warm, welcoming, and homely feeling in most applications, while also providing a practical function for places such as schools. Rugs come in a variety of different materials, shapes, sizes, colors, patterns, and designs, and they can really add the finishing touches to any room in the house and tie the décor together flawlessly.
As wonderful as rugs are, they are unfortunately exposed to huge amounts of wear and tear on a daily basis. Not only do they have to contend with general dirt, dust, and bacteria in the home, they're also often stepped on daily, and may even become a popular snoozing spot for a four-legged furry friend or two.
As far as rug cleaning goes, it doesn't matter whether it's pet fur, dander, dirt, or everyday dust, keeping rugs looking clean and fresh is a chore. To help make life easier, here are several Ventura County Carpet Cleaning and rug cleaning tips to give your rug the treatment it deserves.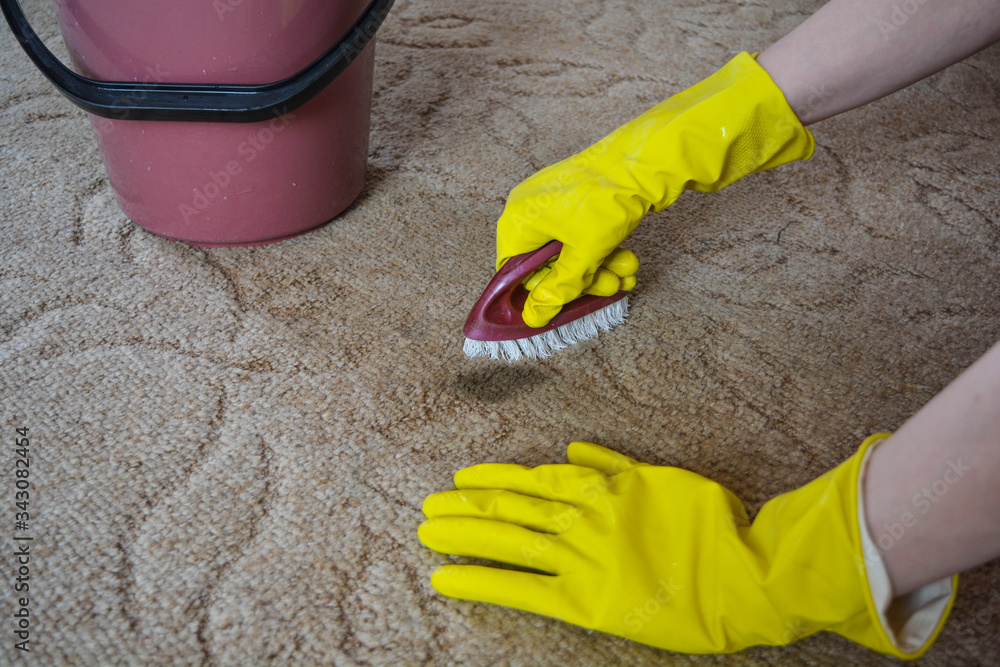 Another general tip when it comes to carpet cleaning and rug maintenance, is to brush your rug gently with a carpet rake. This is especially true if you have pets.
Brushing the rug will help loosen dirt, dust, hair, and fur that vacuuming alone wouldn't remove. To get rid of stubborn pet fur, take a stiff rug rake and firmly brush in the direction of the nap of the rug. These rakes can be purchased at the Kelly Tech Janitorial Supply Store and you can speak with their professional if you have any questions.
Once you've loosened and removed as much hair, fur, dirt, dust, dander, etc, go over the rug again with your vacuum.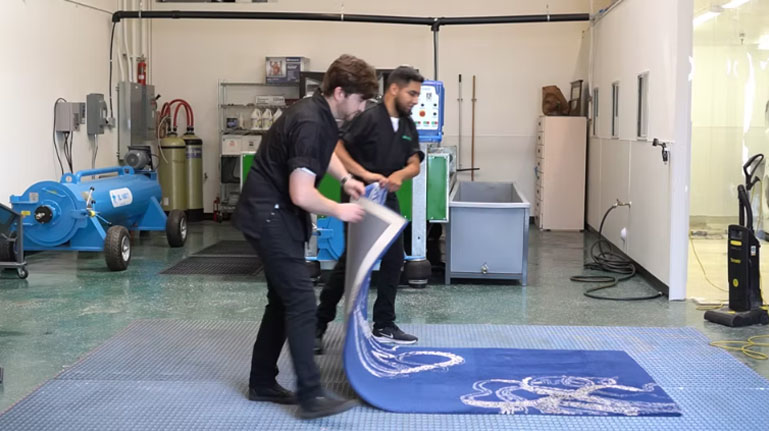 Another Ventura County rug cleaning tip that's proved to be very effective for centuries now, is to shake your rug and beat it.
They say that the 'oldest cleaning methods are the best', and as far as rug maintenance goes, this saying rings truer now than ever before. Long before the days of fancy vacuums, rug brushes, cleaning solutions, and other fancy gadgets, housewives would simply take their rugs outdoors and give them a firm shake to brighten them up..
Shaking the rug agitates debris and brings it to the surface where it can simply be beaten away or vacuumed afterwards. To make life easier, why not invest in a vacuum that has a rug beater bar?
Get your rugs cleaned professionally at the Ultimate Rug Spa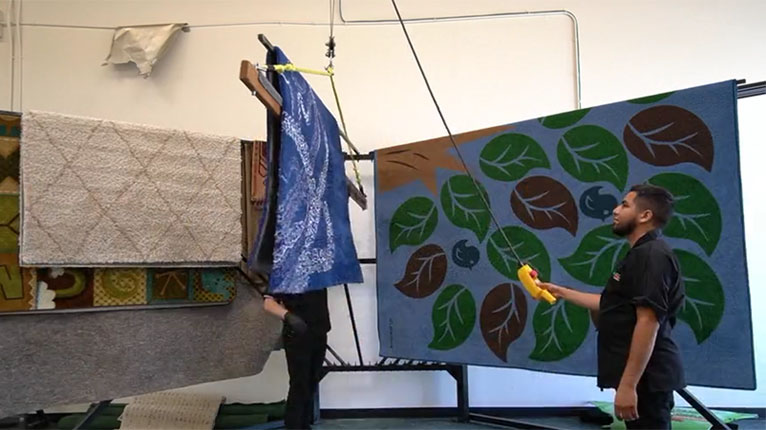 Finally, the only true way to get your rugs squeaky clean and have them looking, smelling, and feeling brand new, is to make use of Ventura County carpet and rug cleaning services and have them cleaned professionally. 
The Kelly Ultimate Rug Spa has decades of cleaning experience and have invested heavily in their business, even installing an in-plant state-of-the-art rug cleaning machine from Turkey! They know exactly what it takes to transform rugs and have them back looking brand-new. 
Like you, your rugs deserve to be treated and pampered. What better way to pamper your rugs than by booking them in for a treatment at the Ultimate Rug Spa?